Professional Pet Care Services
A Walk in the Park is a family owned and operated business established in Brisbane by its Director, Fiona McLeod, and is dedicated to providing exceptional pet care services. With more than 10 years' experience in caring for our clients' companion animals, as well as a desire to help others, we are confident in delivering a professional, reliable, and caring service.
In the spirit of our motto "Making your day a walk in the park", we aim to alleviate your stress by taking the worry out of being away from home. Whether it's walking your dog, feeding your pets, watering your plants, or checking home security, we always aim to turn your request into reality.
Alongside their own menagerie of pets, Fiona and her family take care of companion animals for the RSPCA (Royal Society for the Prevention of Cruelty to Animals) through their Fostering Program. Fiona and her family have extensive experience in caring for birds, cats, chickens, dogs, fish, and guinea pigs, as well as farm animals including cows and calves, donkeys, goats, horses and ponies.
Brisbane's Most Trusted Pet Care Service
Why Choose To Take A Walk In The Park?
We aim to provide you peace of mind
Rest assured in the knowledge that your pets and home are being cared for by responsible and reliable adult professionals. A Walk in the Park is our full-time business, not a side hustle. Your home and pets will be fully insured for public liability whilst in our care. Our staff have been police checked, and are security conscious when required to enter your locked property. Your house key is locked away in a secure safe while in our possession.
We are experienced
We boast more than 10 years' experience in caring for our clients' companion animals as well as their farm animals.
We are trusted
We have provided testimonials so you can hear what our satisfied clients say about us.
A number of our clients have been happily using our services for 5 and 6 years.
In addition, we are Members of and Foster Parents for Royal Society for the Prevention of Cruelty to Animals (RSPCA).
A Walk in the Park is a legally registered business within Queensland.
Individualised Service is important to us
When we walk your dog or visit your pets, we dedicate our undivided attention to them. Walks and play dates are exclusive in that we do not mix with pets from other families when your pets are in our care.
We provide an obligation FREE consultation
We come to your home at a mutually convenient time to discuss your home and pet care needs. We will spend approximately 30 minutes getting to know you and your pets so that we can tailor a package that suits. Our consultation is free and you are under no obligation to use our services at the end of our meeting.
We keep you updated
When we complete a service for you we provide clear communication via SMS at every visit.
We reward loyalty
We love referrals, and when you refer a friend to our services who then makes a booking, ask them to mention your name. Your friend will receive $10 off their initial service and you will receive $10 off your next booking.
We are a family operated business
A Walk in the Park is not a franchise or a big company. Our small scale enables us to focus our care on your pets. We believe in quality rather than quantity.
We "give back" to our community
We believe in corporate social responsibility, and therefore proudly donate 5% of our business earnings towards supporting organisations whose work improves the lives of animals in Australia. Our donations are made to:
-Animal Liberation Queensland (ALQ)
-Animals Australia
-Royal Society for the Prevention of Cruelty to Animals (RSPCA)

We have been using Fiona's "A Walk in The Park" for many years to care for our beloved pets. We would never consider a kennel when we go away because Fiona does such an excellent job of looking after our home, and caring for our three dogs, and our cat (20 years old and in need of medication). She has an impressive knowledge of animal behaviour and clearly loves all her charges. Fiona is the ultimate professional, thoroughly reliable, and our animals are always super-excited to see her. We can go away knowing that they will be in the best of care. They love their weekly play dates with her, which are great for people who are away from home all day. We cannot recommend "A Walk in The Park "more highly.
Barb & Graham, Bardon
I have two very spoilt Maltese Terrier-Poodle cross dogs – Baz and Henrietta. Fiona has been walking my dogs twice a week for the last five years. They are anxious little creatures who can be quite reactive when out and about. Fiona is superb with them, handling them in a firm but loving way ensuring that everyone enjoys Brisbane's parks and outdoor spaces. I never have any qualms about leaving them in the care of Fiona and her colleagues. Polite, friendly, punctual and kind to these special animals, I thoroughly recommend A Walk in the Park Professional Services.
Jodi Frawley
Fiona and The Team are amazing! They have been so caring and reliable in taking care of our dog Florence. When she was just a puppy and we were working full time it was so comforting knowing that Fiona would be popping in for some cuddles, a walk and lunch. They so often squeezed us in last minute and we were even treated to a Christmas Gift. We really appreciate knowing Flo was in such great hands. Highly recommend to all furry friends looking for great care.
Emily, Indooroopilly
Fiona has cared for our cat for several years, for up to two weeks at a time. Fiona is not only completely professional – always on time, always prompt and clear in her communication, always sending us updates about our cat – she goes beyond the basics and spends time actively caring for our cat. She has noticed when he had fleas or a sore eye and let us know. She plays with him. If our cat could talk I'm pretty sure he'd say "Fiona is awesome!" 100% recommend A Walk in the Park.
Christy & Stephen
We have used Fiona's dog walking and cat feeding services a number of times over the years and have always found her to be cheerful and reliable. It has been comforting to know she has been looking after our pets at home while we have been away. I strongly suspect she may be Ziggy's favourite person in the world. Highly recommended by both myself and Ziggy.
Gerard & Karen
We always use A Walk in the Park to look after our little cat and two guinea pigs when we go away. Fiona is wonderful and takes very good care of them, and updates us daily as to how they are going. She also keeps an eye on our home by bringing in the post, putting out the rubbish bins on collection day, emptying the skimmer box in the pool, and giving the place a lived in look by turning lights on and off in the house. She's so wonderful, we just love her service and can highly recommend it.
Kate Angus
Fiona first took care of our furbaby Jessie in early 2012. Since then, a Walk in the Park has looked after her a number of times. It is such a relief to know that our kitty is well looked after and she doesn't have to leave home while we are away on short holidays. The text and photo updates are really comforting. Our kitty loves Fiona. I would recommend A Walk in the Park to anyone that needs to have their pet looked after with a kind and caring attitude.
Suzy and Alistair
Sooty and Latte (our very spoilt Toy Poodles) have had a strong bond with A Walk in the Park for the past 6 years. We have peace of mind knowing they will continue to be spoilt with love and affection while we are away. We receive continual updates while away and we always return to find two very contented and relaxed dogs who have continued to enjoy the life they are accustomed to. We feel very comfortable knowing that our dogs are taken care of in their home environment, getting regular exercise and interaction. A very professional service and A Walk in the Park is always reliable and easy to interact with.
Helen & Glen
I'm really lucky to have Fiona looking after my little feline when I'm away on holidays. Fiona is cheerful, reliable… and loves pets. It's great to get regular updates when I'm away about what my little girl is up to.
Michael Corcoran
Fiona has been coming to look after our 3 cats for the past 6-7 years every time when we went away for holidays. After her first visits, I knew I would not replace her with anyone else. For our 3 furry kids who have different personalities, Fiona has become their best friend. Her care and love of the cats makes our trips worry free and enjoyable. We now have peace of mind knowing Fiona is there for our cats when we need her. A big Thank you Fiona!
Charlene & Guthrie
Thank you so much for doing such a good job with looking after our house, pool and garden while we were away. We really appreciate it and it's just wonderful to know we have such a trustworthy, reliable person we can turn to.
Johanna, Ashgrove
I cannot speak highly enough of the professional service provided by Fiona McLeod at A Walk in the Park. She has looked after my two very large mastiffs on a number of occasions when we have gone away on holidays. Fiona came and walked my 55kg Female English Mastiff (which is not an easy task), and provided treats, cuddles and pats for my older dog who was unable to go walking. She fed them both each day and attended to their every need and my requests. Fiona sent photos everyday so we knew the dogs were happy, comfortable and well looked after.
The service is first class and one I would recommend to any pet owner who wants reassurance that their pets will be looked after the way you would want them to be. I had 100% confidence when going away knowing they were in the best of care. Thank you Fiona.
Leanne Mousley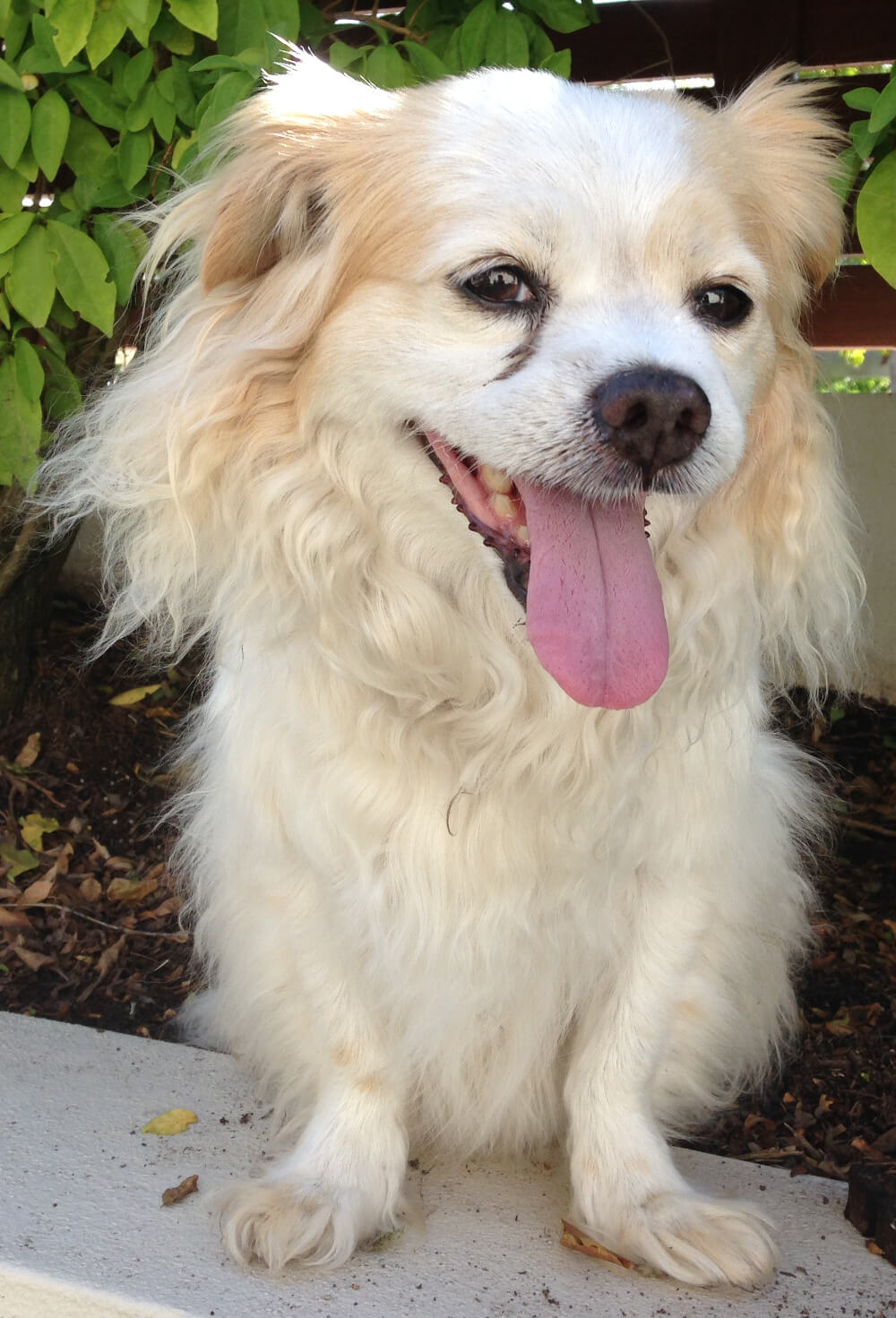 Contact Us Today
Ready to take A Walk in the Park? Please complete our booking request.
Operating 7 Days A Week
Our Brisbane Service Areas

Anstead
Ashgrove
Auchenflower
Bardon
Bellbowrie
Brookfield
Chapel Hill

Chelmer
Fig Tree Pocket
Graceville
Indooroopilly
Jindalee
Kenmore
Kenmore Hills

Mt Ommaney
Pinjarra Hills
Pullenvale
Sherwood
Sinnamon Park
Taringa
Toowong